Neverwinter is an MMO-RPG based on Dungeons & Dragons and is part of the Neverwinter Nights Saga. The game first came out in 2013 on PC but made its way to the Xbox One in 2015 and Playstation 4 in 2016. The game is created by Cryptic Studios and published by Perfect World. I used to play this game a lot, like no sleep for 3 days, a lot. So I thought why not replay the game after not having played it for like 2 years to see how it holds up and to check out the changes they made. Knowing that the game changes a lot I'll mention that I review the game in its current state as of early 2020.
Introduction
The start of the game is great and kinda gives you a small story separate from the main big one. You start out on a beach with a shipwreck where you need to find some great based on the class you picked. Here they tell you the basic stuff like how ur inventory works and the controls of the game. The game shows you how the game works in a pretty fast paste but it's not that it's all impossible to understand, it's pretty easy even.
After doing the introduction you will get sent to the Enclave, this is the main hub world where you get to learn a few more things about the game. Since there is so much DLC the whole road to level 70/80 kinda feels like an intro to perfect your game style and to let you learn the game at your own speed.
Gameplay
The gameplay of this game is amazing. There are so many quests in the game but they are not repetitive. Every time there is just enough time between the type of quests and the different areas so it doesn't feel like you do the same things over and over again. The only problem with this is that sometimes you have to walk a long time to get to the point to do a quest and to turn them in. This wasn't a massive down point but it was kinda getting annoying if you only had like 1/2 quests. Most of the time they do give you multiple quests at the same time to do in that area.
The controls of the game are on par with Tera but just a little bit easier. When you first start the game they all seem super confusing. After playing it for even a small amount of time it all becomes really clear and super easy to navigate.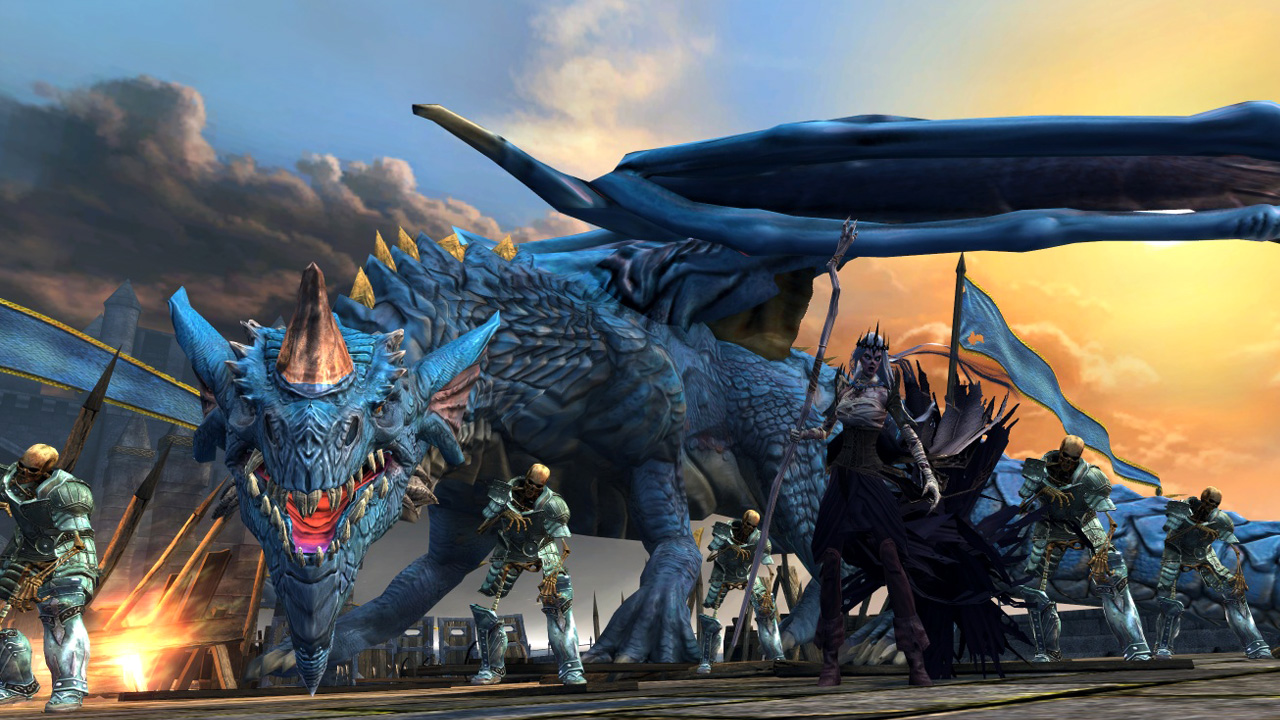 Graphics
For an MMO-RPG this game has great graphics, some things do seem the do a bit dated especially in the early parts of the game but when you get started on the different campaigns/DLC in the end-game it does get better a bit.
All the worlds have a different tone and they all have some amazing landscapes and areas to go to. The only things that do sometimes feel a little bit bland are the enemies, they have a few different variations. Those variations are not always changed a lot and all look similar. When you sometimes have to kill a bunch of the same enemy in the same area makes the game feel a bit boring because of this. Especially in areas with dark colors.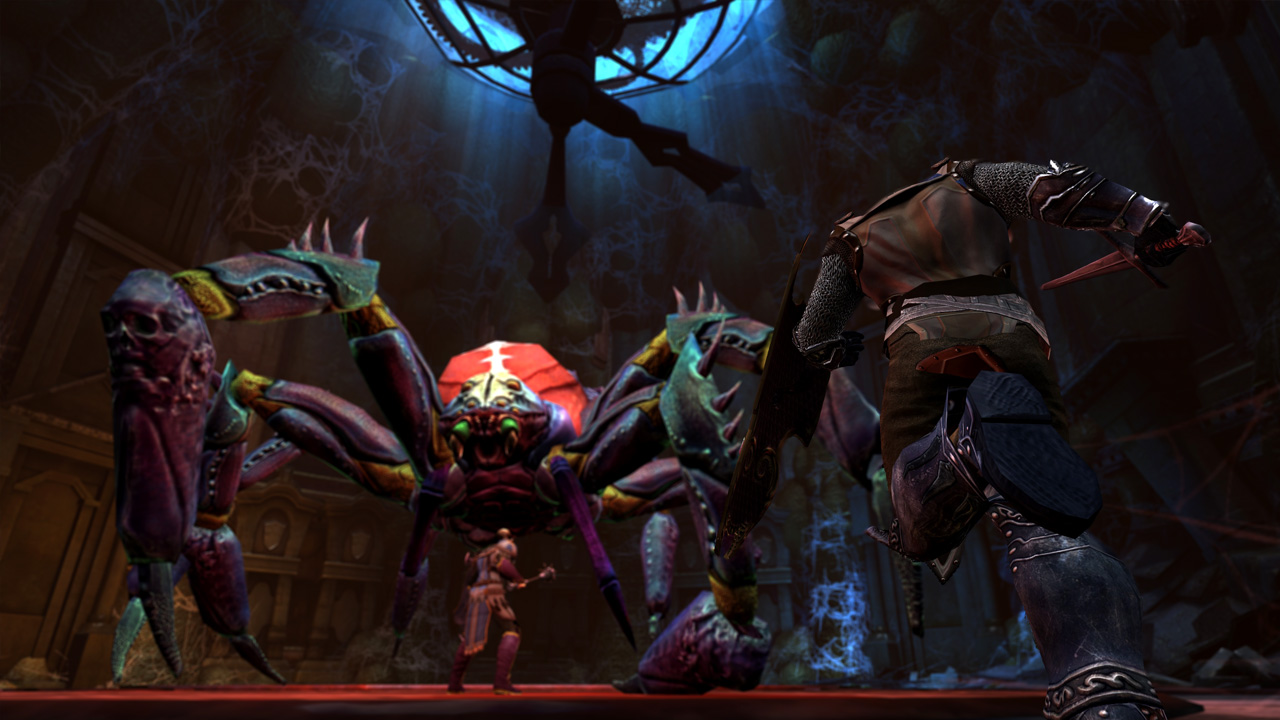 replayability
There is a lot of replayability in the game. This comes in the form of multiple characters and the grind……. oh god what is that grind awful, I'll go more into that a little bit later here and in the Side-content part.
It can be fun at times to start a new character with a different class, this does make you have to play the whole game again and there are only a few small changes in quest depending on class and character race. Every race and class give you maybe like 4 quests. This does not make it worth playing the game multiple times.
The next thing is grinds……. Those are awful. You need to get your gear score up to do some dungeons. How to do that? I guess you have to grind out other campaigns and dungeons. This got boring really fast.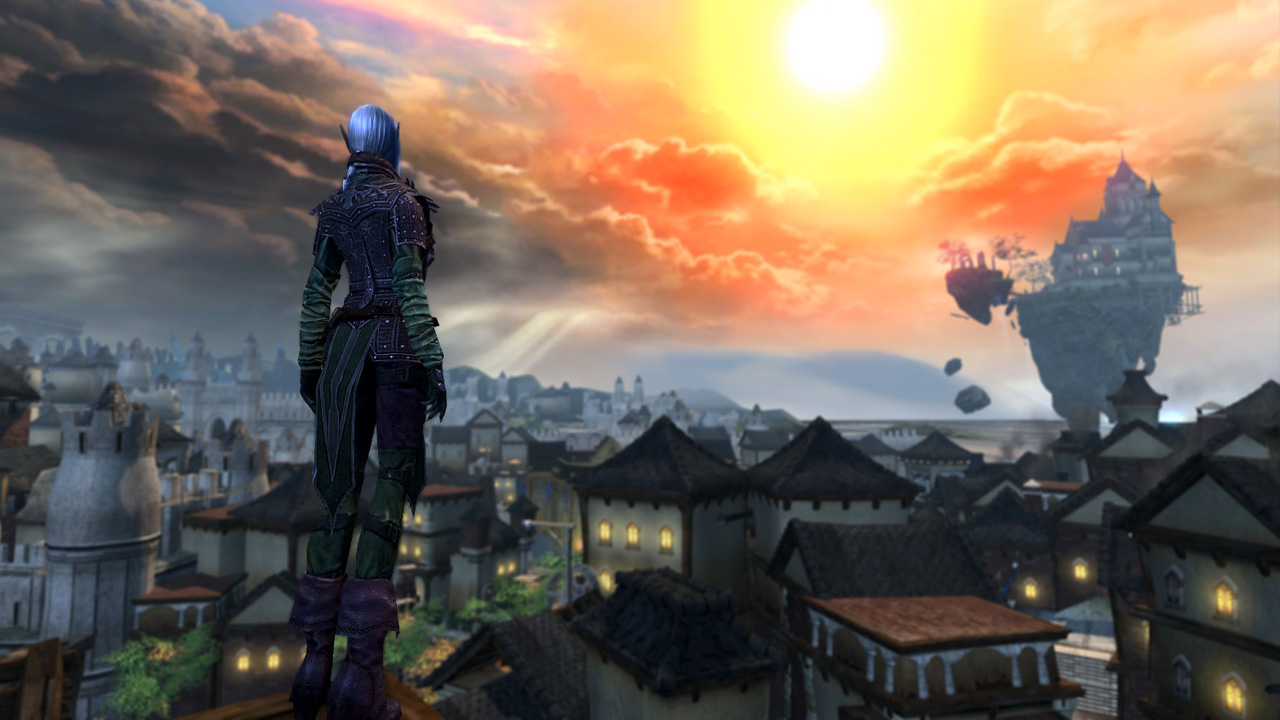 side-content
There is a bunch of DLC that you can do after finishing the main story. These DLC's are great sometimes but they come with a massive downside, Grinds again. These grinds are daily. So every day you will have to do a stupid task for at least a month, every. single. day. this was super boring after a while. Not all the DLC whereas boring as others, some of the daily ones can even be fun in the beginning. They just are stretched out for too long.
There are also dungeons, these are fun when you have the right team. Sometimes some random people don't really do anything. This can be annoying but isn't the worst problem with the dungeons. Just like Tera, there are some super long queue times. These can be 5 minutes but also 30 depending on the one you want to do.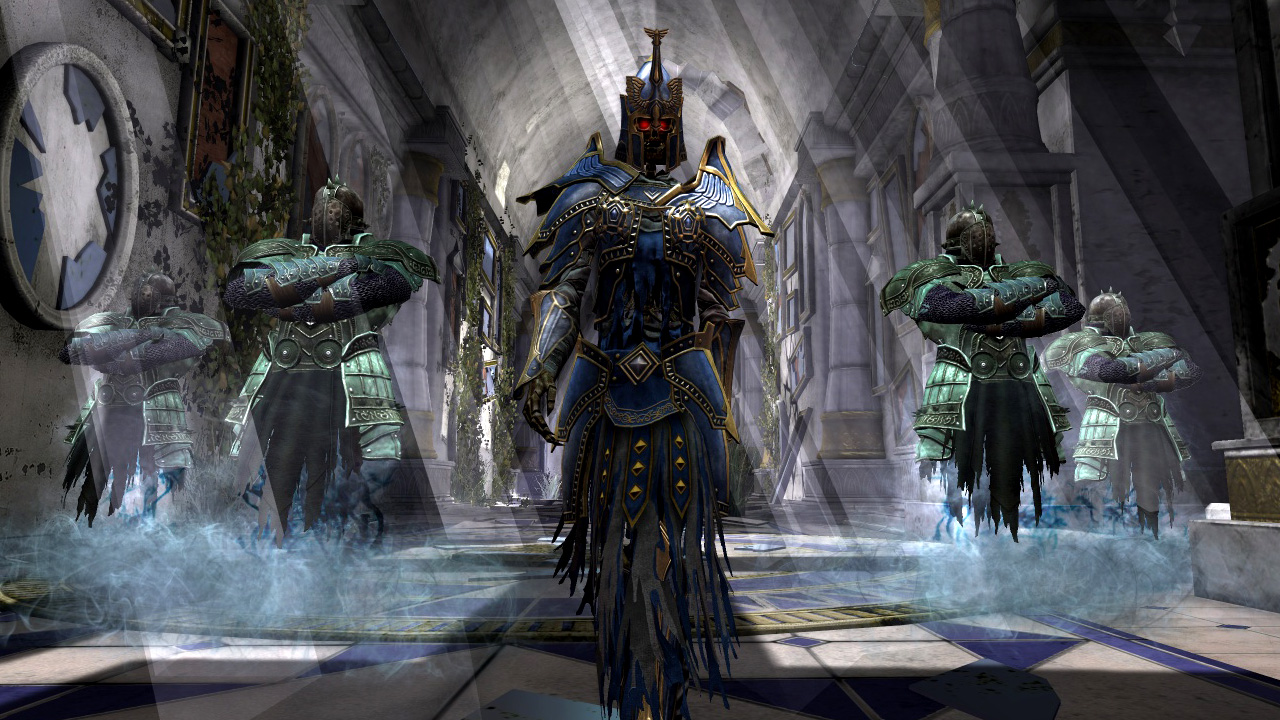 story
The story is great and confusing. In the beginning, there is like some kind of witch. I expected that that was going to be the main villain of the game but then you never see her again. The other part of the main game story is kinda forgettable. The small stories in the worlds are great to follow and you do kinda get an idea of what the story is based on the missions. The DLC, even though its a massive grind, is fun and is way better then the main story.
[joomdev-wpc-pros-cons disable_title="yes" wpc_style="wppc-view2″ title_tag="H3″ title="Title Here" pros_title="Pros" cons_title="Cons" button_text="Get it now" disable_button="yes" button_link="" button_link_target="_SELF" button_rel_attr="dofollow"][joomdev-wpc-pros]
Lot's of classes
Fun events
Lot's of different campaigns
Lot's of different gamemodes
[/joomdev-wpc-pros][joomdev-wpc-cons]
Boring replay
Lot's of grinds
Some boring worlds
[/joomdev-wpc-cons][/joomdev-wpc-pros-cons]
Neverwinter Review
Gameplay -

9/10

Graphics -

5.5/10

replayability -

4.5/10

side-content -

7.5/10

story -

6/10
Summary
Overall is this game amazing if you like MMO's, there are a few things that do make the game feel a bit boring at times. This is mainly the traversal in between quests and the blandness of the worlds and the dark colors. The worlds that do have that color are amazing to play in.