Trophy Roadmap:
Difficulty: 3/10
Estimated time to 100%: 4 – 8 hours
Missable trophies: 1
The Conqueror
Glitched trophies: None
difficulty related: None
Playthrough: 1
Introduction:
Welcome to the Assassin's Creed Odyssey – The Fate of Atlantis: Episode 1 Trophy Guide! Enter Elysium, where Alexios/Kassandra has been taken, to help become the keeper of Atlantis. Everything isn't as it seems though, as Persephone doesn't want you around. Discover secrets, traitors, and find the truth in your hunt for knowledge, in episode 1 of the Atlantis DLC!
Roadmap:
Step 1: Overworld trophies
You can tackle this DLC however you like. Whether you explore first then tackle the story, or vice versa. For the sake of this guide, step 1 will be overworld stuff. Fully explore the map, enjoy your time, and do all the Collectibles. You'll find statues that can be destroyed, and "Insight" to upgrade your skills and big bad henchman to kill of Persephone's. You'll have all but 2 trophies by the time this step is done.
You'll be earning these trophies:
No More Rulers

Blasphemer

Gathering Strength
Step 2: Play until the end – Do not finish it yet!
During this stage, we're gonna play the DLC UP TO THE END. We're not gonna finish it, because this is where the missable trophy takes place. It's a quest called "Free Their Mind, And The Rest Will Follow". You'll have one last trophy to get after this step.
During this step you'll earn these trophies:
In The Face Of Gods

Step 3: Beat the DLC
After you've liberated people from every area, now you can beat the DLC and move on!
During this step you'll earn the following trophies:
The Conqueror
Trophy Guide: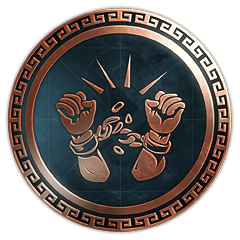 No More Rulers

Kill all Overseers in Elysium.
For this trophy, you have to kill all the Overseer of Elysium. Overseers are like "Leaders" from the main game. There's one in each section, in a big mansion, surrounded by a bunch of enemies. You don't have to do anything particular to weed them out either. There's one in Deukalion's Heritage, Mino's Faith, and Pheraia's Retreat. Kill all 3 and the trophy is yours.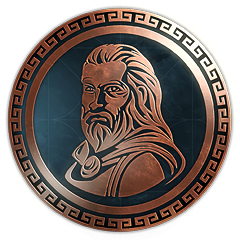 In the Face of the Gods

Remember who you are.
This trophy is story related and unmissable. After you finish the quest "Dead Kings and Pretty Things", this trophy will unlock.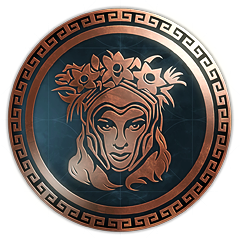 Blasphemer

Destroy all of the Marble Maiden Tributes.
Destroying all the Marble Maiden statues is the goal for this trophy. There are a certain amount in each area. They're all guarded by enemies, but after you kill them, all you have to do is smack the statue until it breaks and you get yourself a skill point! The area breakdown is as follows:
Deukalion's Heritage – 3
Mino's Faith – 6
Pheraia's Retreat – 6
Asphodel Fields – 3
All these will come naturally if you explore the maps fully and explore all the question marks. Or you can just follow this video guide below for exact locations!
Credit to Stone Edge Gameplay for the video.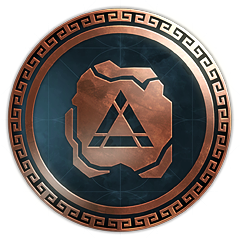 Gathering Strength

Collect all the Keeper's Insights in Episode 1.
Keepers Insight is a collectible you get to improve a certain skill. There is one Insight in each region of the game, which means 4 altogether, and they're always in a tomb area. After you make your way through the tombs, you'll come to a giant tablet that you can interact with to get the insight. If you fully explore all the areas, this trophy will come naturally, or you can watch the video underneath for exact locations!
Credit to Gaming with Abyss for the video.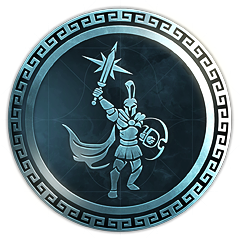 The Conqueror

Win the conquest of Elysium with freed humans from the 3 main regions.
*WARNING* This trophy is missable!
This is the one and only missable trophy of the DLC. At the end of the DLC, you'll get a side quest called "Free Their Minds and The Rest Will Follow." You can either do this or go confront Persephone. The thing is you HAVE to do this side quest. It's simple though. You have to "free" 8 enemies in each region. To free an enemy, you have to knock them out. There are a few ways to do this.
1. Sneak up on them and hit R3 for a knockout.
2. Use stun arrows when they have almost no health, instead of killing them.
3. Beat them up using your fists.
Once the enemy is knocked out, you go to their body and press L3 and you'll see an animation and they'll be "free". Once you finish this side quest, you can then beat the story and get this trophy.
Credit to Gaming with Abyss for the video.